Aug 9th - 19th, 2018, in Prospect Park
Sixteen audience members follow an insular high school friend group as they stumble from adolescence to adulthood. But in this show's beguiling world, a coming-of-age might just come around more than once. What are wayward youth to do when faced with the opportunity to turn back the clock and re-write their most precarious moments?

The Brouhaha Theatre Project makes its return to Prospect Park with a dreamy immersive experience that takes its audience into some of the park's most enchanting corners.
"It is all too easy to lose yourself in this strange world." - Kathryn Yu, No Proscenium
"This journey in time and in space is masterfully executed." -Asya Danilova, Theater is Easy
Conceived by Nick Auer, Max Pendergast, and Sam Myers
Direction by Nick Auer and Max Pendergast, Writing and Associate Direction by Sam Myers, Choreography by Mary Anne Bodnar, Sound Design and Original Music by Nick Auer, Culinary Design by Lydia O'Brien, and Website/Graphic Design by John Goodman.
Featuring and created in collaboration with Hanna Allerton, Daina Njuguna, Ciaran Walsh, Dan Kuan Peeples, Alexandra Tweedley, Mary Anne Bodnar, Tom Mezger, John Goodman, and Annette Hammond.
Production Assistant: John Pendergast
Special Thanks to Materials for the Arts - New York City Department of Cultural Affairs, Third Rail Projects NYC, Jessy Smith, Rebekah Morin, Brian Alford, Prospect Park Alliance, New York City Department of Parks & Recreation, John Cappetta, and all of our fantastic test audience members! This production was made possible by our generous donors and supportors.
See show website for more information.
R&D: a nightmare in three flowcharts (2018)
by Sam Myers
January 11th, 12th, and 13th at the Keep in Ridgewood, NY
A play about a sticky note, a clarinet, and work-life balance.
Five overeager 20-somethings have quit their startup jobs, cut themselves off from society, and created their own secluded commune called BrainSoul, a world where ideas become divorced from reality.
Developed with The Brouhaha Theatre Project
Directed by Nick Auer and Max Pendergast, Choreographed by Alexandra Tweedley, Original Music by Maddie Legro & Nick Auer, Lighting Design by Ry Burke, Set Design by Michaela Scanzillo
Featuring Hanna Allerton, John Goodman, Catherine Mary Stewart, Sam Myers, Kim Golding, Nick Auer, and Max Pendergast
World Premiere Workshop Production, Research & Development, performed at Dixon Place in February 2017.
Production made possible with support from Dixon Place, Materials for the Arts, Third Rail Projects, The Keep, Spaceworks NYC.
Check out an article in Greenpointers about the show!
Wrestling with Lesbians (2016)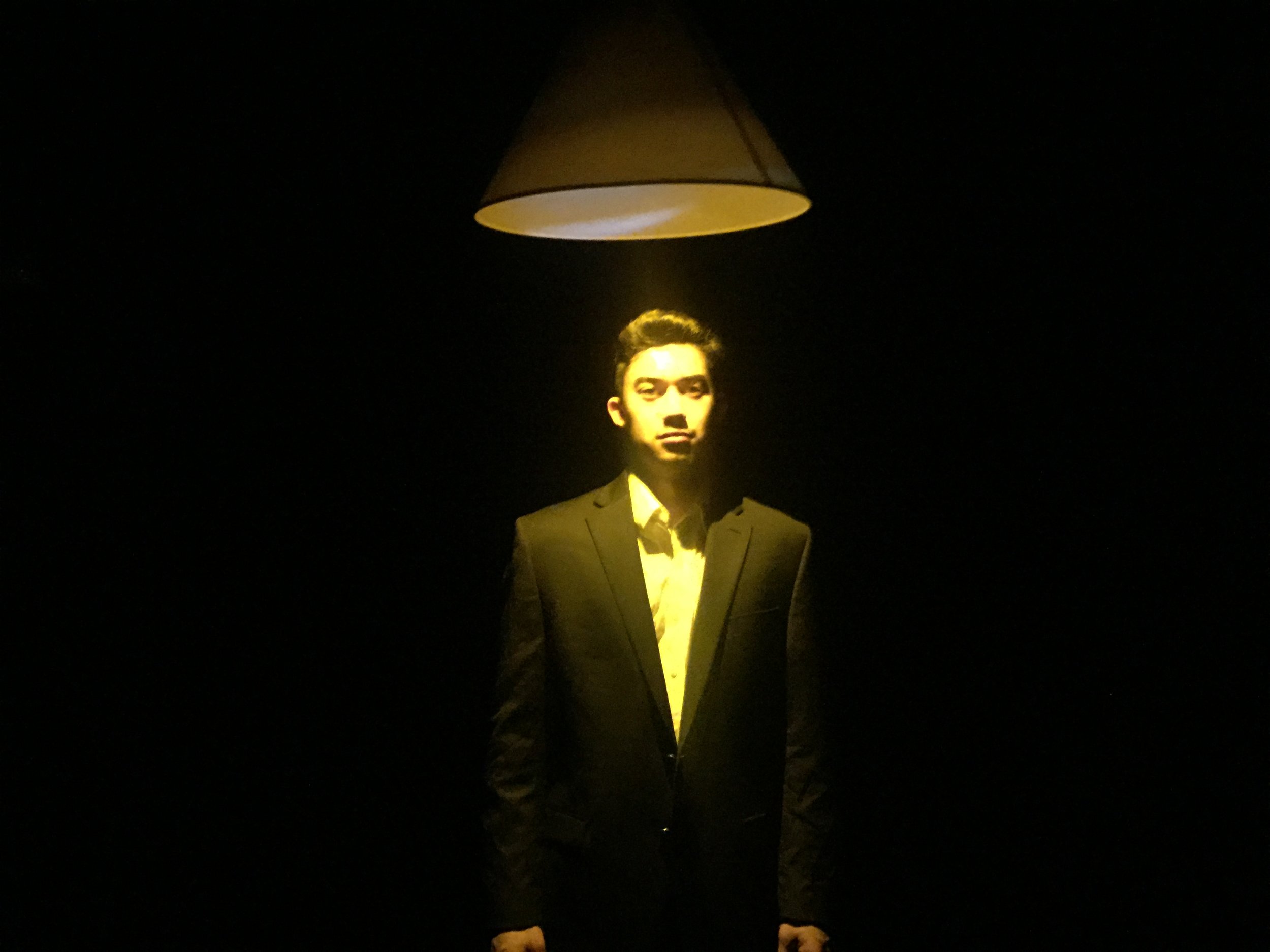 Digging into the memory of his grandmother, writer/performer Dan Kuan Peeples is made into a man by wrestling the formative figures from his Asian childhood-- the lesbians that whipped his ass.
Directed by Nick Auer and Max Pendergast. Presented at The Tank as part of The Dark Fest. July 29th & 30th, 2016.
May 5, 6, & 7th, 2016
Staged in Prospect Park's historic and stunning Meadowport Arch, Tunnel Odyssey explored the moments on journeys that alter or redefine the destination.
Combining The Odyssey and The Oregon Trail, this raucous dance-theatre production featured original folk music by the female power trio The Oshy Annas. Audience were led on a meandering route to the tunnel, where they encountered strange denizens of the trail, haunting melodies, and site-inspired dance. The production was featured as #2 on Brokelyn.com's Best Cheap Events of the Weekend: "Find the light at Tunnel Odyssey."
Featuring Hanna Allerton, Dan Kuan Peeples, Gunnar Manchester, Annie Whitford, Max Pendergast, Nick Auer, Carla Diaz, Ali Millard, and Chloe Kostman. Music by the Oshy Annas. Choreography by Annie Whitford. Conceived and directed by Nick Auer and Max Pendergast. Text by Abby Zwetchkenbaum and Dan Kuan Peeples. Additional Text by Charles Mee, Homer, and Nicole Krauss. Assistant Direction by Reilly Horan. The production was made possible by our generous Indiegogo supporters.